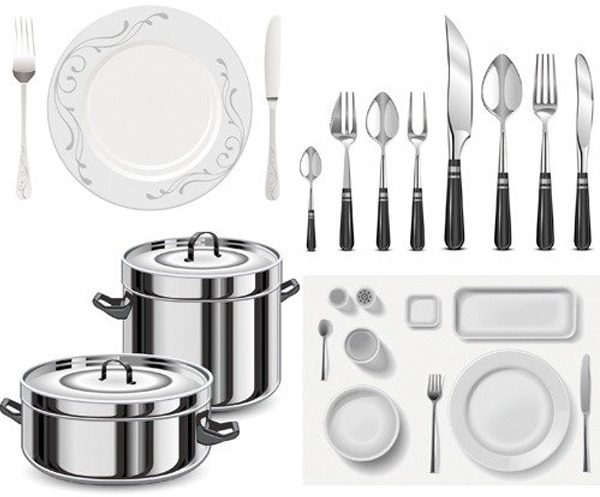 Food contact materials (FCM) refers to the materials in contact with food in normal use. Because of its direct contact with food, it is called "close fitting underwear" of food. Its safety directly affects the safety of food, which is also the most critical control point of enterprises. Products related to food contact materials include food packaging, tableware, kitchenware, food processing machinery, kitchen electrical products, etc. food contact materials include:
Plastics, resins
Rubber, silica gel
Metal, alloy
Paper, cardboard
Glass, ceramics, glazes
Colorant, printing ink, etc.
Food contact materials and products may affect the smell, taste and color of food in the process of contact with food, and may release a certain amount of toxic chemical components such as heavy metals and toxic additives, which will migrate to food and be ingested by human body, endangering human health.
Global food contact materials regulations
European union:
Framework regulation: (EC) no 1935 / 2004
Special Directive: EU no.10/2011, 84 / 500 / EEC (2005 / 31 / EC), etc.
Specific Substances Directive: vinyl chloride directive 78 / 142 / EEC, Epoxy Derivatives directive (EC) no 1895 / 2005, etc.
Germany:
Framework regulations: lfgb chapters 30, 31 and 33
BFR technical proposal
France:
French D é cret no 2007-766, French D é cret no 2008-1469
DGCCRF 2004-64;
U.S.A:
21 CFR 170-189;
CpG 7117.06 & 07 and CpG 7117.05;
California:
Federal food grade regulations and California Proposition 65;
China:
Food hygiene law of the people's Republic of China;
Hygiene management measures: for example, hygiene management measures for plastic products and raw materials for food;
Health standard: gb13113-1991, GB 13114-1991, etc.
Japan:
Food Sanitation Law 370 of Japan;
The Republic of korea:
Korean food hygiene law;
Quality inspection report of e-mall settled in
*Huayu testing is an authoritative laboratory recognized by CMA and CNAs. It can provide third-party quality inspection reports recognized by e-shopping centers such as Taobao, tmall, Jingdong, Amazon, Alibaba, etc.