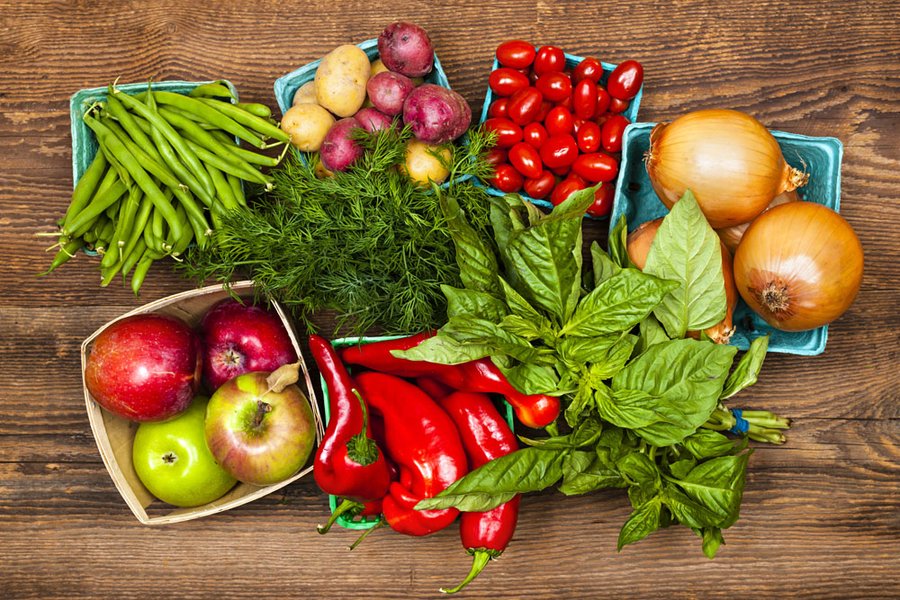 Pollution free agricultural products / green food / organic products detection
Detection range
*Planting (vegetables, fruits, tea, grain and oil, etc.)
*Animal husbandry (livestock products, poultry, eggs, dairy products, etc.)
*Fishery (all kinds of aquatic products)
Test items and contents
*General component analysis
Test items: moisture and volatile matter, ash, soluble solids, etc.
*Pesticide residues
Test items: organochlorine pesticide, organophosphorus pesticide, methyl carbamate pesticide, pyrethroid pesticide, etc.
*Veterinary drug residue
Test items: penicillins, sulfonamides, hormones, etc.
*Toxic and harmful substances
Test items: cadmium, chromium, lead, arsenic, mercury, nitrite, sulfur dioxide residue, melamine, etc.
*Sensory index
Test items: shape, color, smell, pests, mildew, rot, etc.
* microorganisms
Test items: total number of colonies, coliform, mould and yeast, Salmonella, Staphylococcus aureus, Shigella, hemolytic streptococcus, aflatoxin, etc.
Pesticide / veterinary drug residue detection
Detection range
*Agricultural products (vegetables, fruits, grains, grain and oil, etc.)
*Meat products (livestock products, poultry, eggs, dairy products, etc.)
*Aquatic products (fish, seafood, kelp, etc.)
*Pesticide and chemical fertilizer (insecticide, fungicide, herbicide)
*Household sanitary insecticides (disc mosquito repellent, insecticide aerosol, etc.)
Pesticide residue test items
*Organochlorine pesticide
Test items: BHC, DDT, PCNB, aldrin, heptachlor, dieldrin, etc.
*Organophosphorus pesticide
Test item: dichlorvos. Trichlorfon, clematis, dianong, parathion, chlorpyrifos, methamidophos, etc.
*Methyl carbamate pesticide
Test items: carbaryl, aldicarb, carbofuran, sumac, propoxur, yeshensan, Isoprocarb, etc.
*Pyrethroid pesticide
Test items: bifenthrin, permethrin, Kungfu pyrethrin, deltamethrin, fenvalerate, fluthrin, fenpropathrin, Cypermethrin, CIS Cypermethrin, etc.
Veterinary drug residue test project
* mycin
Test items: lincomycin, zhutaomycin, erythromycin, clindamycin, spiramycin, kitasamycin, josamycin, etc.
*Tetracyclines
Test items: aureomycin, oxytetracycline, tetracycline, doxycycline, etc.
*Sulfonamides
Test items: sulfacetyl, sulfathiadiazole, sulfadiisoxazole, SULFAPYRIDINE, sulfadiazine, Sulfamethoxine, etc.
* other
Test items: hormone, avermectin, diethylstilbestrol, diazepam, etc.
Pesticide detection
*Pesticide moisture GB / T 1600-2001
* stability of pesticide emulsion GB/T 1603-2001
*Wettability of pesticide Keshi GB / T 5451-2001
*Pesticide pH value GB / T 1601-1993
*Pesticide suspension particles GB / T 14825-2006
*Fineness of pesticide powder and wettable powder GB / T 16150-1995
*Thermal storage stability of pesticides GB / T 19136-2003
*Pesticide acetone insolubles GB / T 19138-2003
*Low temperature stability of pesticides GB / T 19137-2003
*Standard for effective components of pesticides GB, Hg
Inspection items of common agricultural products
*Fruits and vegetables
pesticide residue
* dry goods.
sulfur dioxide
* cooked food
Detection of nitrite, synthetic pigment and microorganism
* salty hybrid
Nitrite and pesticide residues
* pork
Clenbuterol hydrochloride, Ractopamine
* frozen meat
Formaldehyde, hydrogen peroxide
* sauerkraut
Nitrite, hydrogen dioxide
Quality inspection report of e-mall settled in
*Huayu testing is an authoritative laboratory recognized by CMA and CNAs. It can provide third-party quality inspection reports recognized by e-shopping centers such as Taobao, tmall, Jingdong, Amazon, Alibaba, etc.